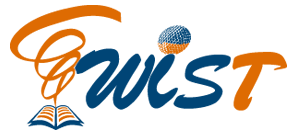 Twist Taal was founded by Margreeth van der Vlis, an entrepreneur with a passion for her business. Quality, professionalism, service and a customer-oriented mind are the basic conditions for this company. Moreover, Twist Taal is distinctive because of their flexibility, personal approach and an informal atmosphere.
For many years Twist Taal has organised Business Language Courses, expanding from English only to other European Languages. Twist Taal takes care of courses in German, French and Dutch for foreigners; other languages can be offered on request. Translations can also be done by Twist Taal: fast, adequately and professionally are keywords here.
Last but not least: copywriting. Twist Taal can write your website texts, articles in professional journals, magazines and brochures; both in Dutch and English.
Twist Taal: language specialists!